Ravensdown exists to enable smarter farming for a better New Zealand. Our products, expertise and technology help farmers reduce environmental impacts and optimise value from the land.
Whether it's food grown for livestock or for humans, we are an integral part of the food creation process. We are the only co-operative on the planet that tests for, advises about, buys, ships, stores, spreads, measures and maps food-creating nutrients and fertiliser in a truly integrated way. We also provide products and services in environmental mitigation, agronomy and animal health sectors.
When it comes to the growing prosperity of New Zealand, stronger rural communities and a progressive, environmentally considerate agrisector, Ravensdown is part of the solution.
Meet the Team
The eight members of our leadership team are focused on delivering on the co-operative's strategy. To learn more about them visit our: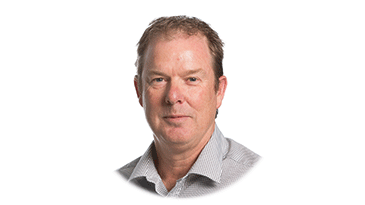 Greg Campbell
Chief Executive

ceo@ravensdown.co.nz

Greg started with Ravensdown in 2013 and was formerly Chief Executive of Ngai Tahu Holdings. Greg has been Managing Director of Transpacific New Zealand, a director of various companies and a past director of PGG Wrightsons.

"Our purpose here is to support our customers' financial and environmental performance, so there is a lot to do. Health and safety is paramount for all of us - it's just too important to take any shortcuts."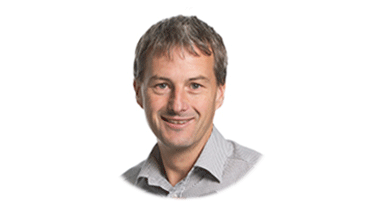 Sean Connolly
Chief Financial Officer

Sean started with Ravensdown in 2004 and has been CFO since 2005.

"A healthy balance sheet tops the list. We seek to improve our debt position, equity ratios and costs leading to an improved bottom line so we can reward shareholders' faith in us. Profitability and return on assets employed will be the focus rather than top line revenue growth."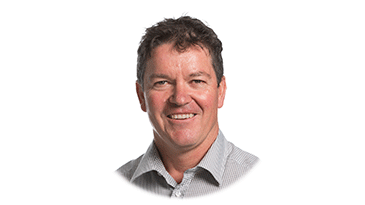 Bryan Inch
General Manager Customer Relationships

Bryan started with Ravensdown in early 2014 and was previously CEO of Canterbury Building Society and held senior roles with Rabobank.

"Given the importance of traceability to the sector, the critical thing is to equip our customer-centred teams with the training, technology and tools to improve service and the valued advice they are providing every day."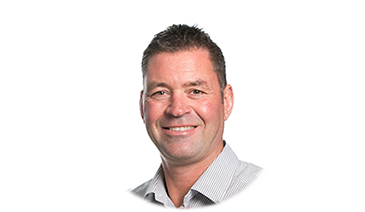 Mark McAtamney
Chief Information Officer

Mark started with Ravensdown in 2001 and for the last 10 as CIO has developed leading technologies that transformed the precision of our spreading services and interaction with customers.

"We'll be ensuring comprehensive and efficient capture of farm nutrient management information with tools like Smart Maps and enabling farmers to optimise their farm input expenditure whilst boosting their environmental performance."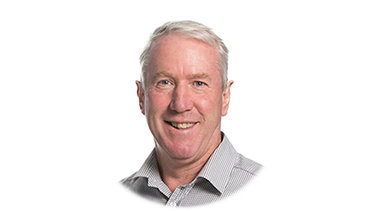 Mike Manning
General Manager Innovation and Strategy

Mike started with Ravensdown in 1981 and has held a variety of roles in marketing, sales supply and R&D.

"We'll be implementing the research phase of our Primary Growth Partnership into transforming hill country farming through remote testing and more precise aerial spreading. We'll also be building nutrient-budgeting alliances with other signatories of the Sustainable Dairying: Water Accord."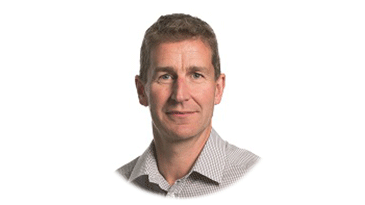 Mike Whitty
General Manager Supply Chain

Mike started with Ravensdown in 1997 and has held a variety of roles in finance, sales, marketing, manufacturing and now the supply chain.

"Quality and service is key. We're investing in our stores to improve service and implementing rigorous process in terms of fertiliser procurement and quality. Success will enable more integration between logistics, stores and customers delivering improved quality, value for money and enhanced traceability."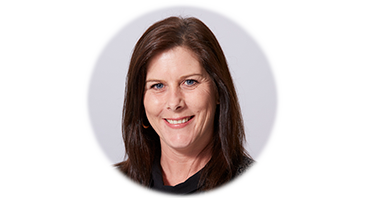 Katrina Benedetti Forastieri
General Manager Culture and People

Katrina joined Ravensdown in July 2018 with over 20 years of experience in Human Resources and Organisation Development.

"Health, safety and well-being of our people is a crucial part of that experience, as is ensuring we grow and develop our people to help them achieve their career objectives while collectively pursuing those of the organisation."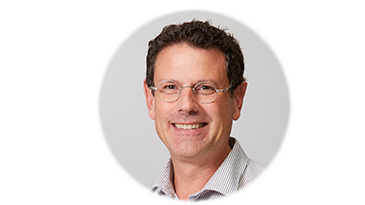 Stephen Esposito
General Manager Operations
Stephen is a professional engineer and joined Ravensdown in July 2018 after 20 years of international experience in operations, risk management and strategy development.
"Ravensdown is clearly focused on the future of farming in New Zealand and leading the way in providing innovative solutions. I'm looking forward to the opportunities that lie ahead.
Board of Directors
As a co-operative 100% owned by farmers, Ravensdown's Board includes seven shareholder-elected directors, and two appointed directors.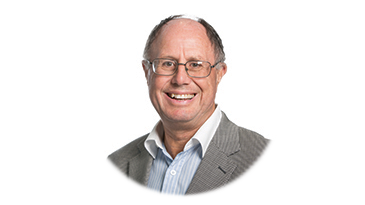 John Henderson LLB
Chairman
Elected Director Area 6
John Henderson has a legal practice in Marton, which specialises in farm conveyancing, overseas investment, estate planning, trust work and commercial law. John also runs a large sheep and beef operation. John has been on the Ravensdown Board since 2004, and was elected Chairman in February 2014.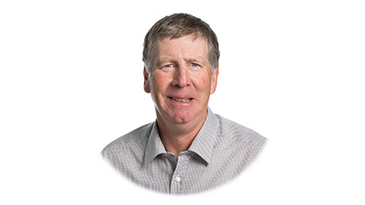 Stuart Wright B.Ag.Com
Deputy Chairman
Elected Director Area 3
Stuart Wright runs a dryland mixed arable, seed potato and lamb-finishing operation at Sheffield, west of Christchurch. Stuart has been on the Ravensdown Board since 2007, and was elected Deputy Chairman in December 2014.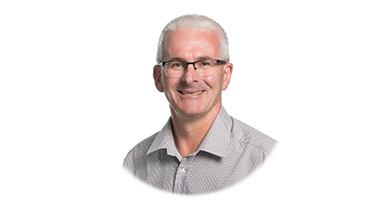 Pete Moynihan B.Ag.Sc
Elected Director Area 1
Pete Moynihan is an Invercargill-based Agribusiness Area Manager for a prominent bank. He also has farming interests specialising in dairying in New Zealand and has a farming investment in Chile. Pete was elected to the Ravensdown Board in 2013.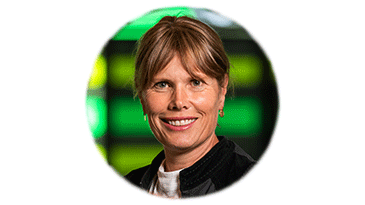 Nicola Hyslop
Elected Director Area 2
Nicola Hyslop farms outside Timaru and has 15 years' experience in governance roles, including directorships with Opuha Water, Irrigation New Zealand and Beef&Lamb.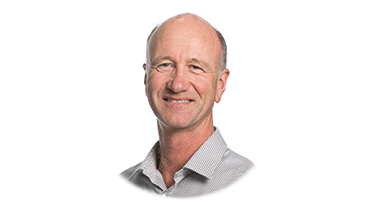 Bruce Wills B.Com(Ag)
Elected Director Area 5
Bruce farms sheep and cattle near Napier having previously spent 20 years in banking and investment. Bruce is a past National President of Federated Farmers and holds a wide range of other Governance positions particularly in the areas of science and the environment.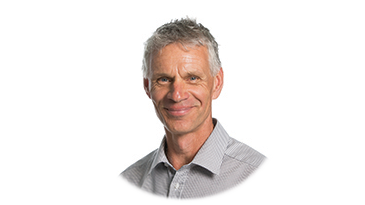 Scott Gower
Elected Director Area 7
Scott Gower is a sheep and beef farmer in Ohura and is also a member of the Institute of Directors in New Zealand. Scott was elected to the Ravensdown Board in 2006.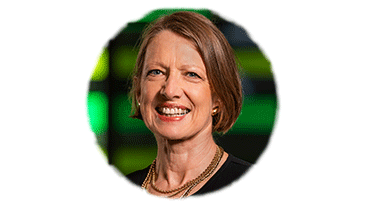 Dr Jacqueline Rowarth
Elected Director Area 8
Dr Jacqueline Rowarth is an agri-environment expert who was formerly chief scientist of the Environmental Protection Authority and is current director of DairyNZ.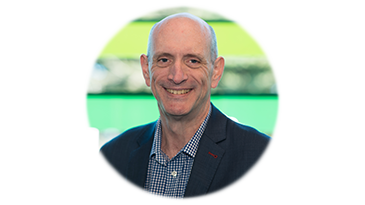 Jason Dale
Appointed Director
Jason Dale is CFO of NZ Steel and a Fellow of Chartered Accountants Australia and New Zealand and has been on the Board since 2014. He is currently Chairman of Crest Commercial Cleaning Limited and former Chair of the Audit Committees for Taranaki Investments Management Limited and LIC. He is the former CFO of large listed and unlisted companies such as EROAD, Auckland Airport, PGG Wrightsons and Fonterra Ingredients.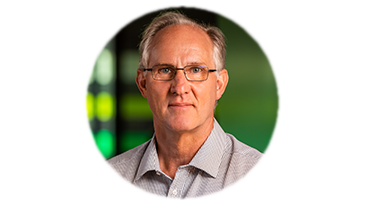 David Biland
Appointed Director
David Biland has held international management and governance roles, including with New Zealand company Argenta and animal health multinational Merial.
Director Areas
| | |
| --- | --- |
| | Clutha, Gore, Southland Districts, Invercargill City, Central Otago, and Queenstown-Lakes Districts, part Waitaki District (that portion south of Kakanui), and Dunedin City. |
| | Waimate, Timaru, MacKenzie, Ashburton Districts, and part Waitaki District (that portion including and north of Kakanui). |
| | Banks Peninsula, Waimakariri, Selwyn Districts, Christchurch City, Hurunui, Kaikoura, Marlborough, Tasman, Westland, Grey, Buller Districts, and Nelson City. |
| | Gisborne, Wairoa, Hastings, Central Hawkes Bay, Tararua districts and Napier City. |
| Area 6 - John Henderson, Chairman | Wellington, Lower Hutt, Upper Hutt, Porirua, South Wairarapa, Carterton, Masterton, Palmerston North City, Kapiti Coast, Horowhenua, Manawatu, Rangitikei, Wanganui, part Ruapehu and part South Taranaki districts. |
| | Part South Taranaki, Stratford, New Plymouth, Waitomo, Otorohonga, Taupo, part Ruapehu, South Waikato, Rotorua, Kawerau, Whakatane, Opotiki, part Western Bay of Plenty and part Waipa Districts. |
| Area 8 - Jacqueline Rowarth | Hamilton City, Waikato, part Waipa, Matamata-Piako, Thames-Coromandel, part Western Bay of Plenty, Hauraki, Franklin, Rodney, Kaipara, Whangarei and Far North Districts and Papakura City, Waitakere City, Manukau City, Auckland City, North Shore City and Tauranga City. |
Reporting on progress
Here are the annual reports and integrated reports for the past five years. The current year's report is also available on our integrated reporting website with video, animations and other explanatory content.
As a co-operative that exists to enable smarter farming for a better New Zealand, Ravensdown is committed to reporting transparently on progress toward its key measures and engagement with stakeholders.