All food grown for humans and animals comes from our soils. And when that food is worth $23 billion to the New Zealand economy each year, there is a fair amount of nutrients to put back into the ground.

This is where Ravensdown comes in.

Owned by farmers, we work for farmers. We're not here to make record profits or sell more than is needed. But to pass on value to shareholders throughout the year, and in the form of an annual rebate on the fertiliser that is purchased.

Now more than ever, customers need a partner to be by their side who can help them make the right choices for their farm. For the Ravensdown team, the reason we come to work every day is all about building a sustainable future and growing prosperity: for our owners, for our agri-sector and for our country.
Meet the Team
​​The eight members of our leadership team are focussed on our co-operative's mission - providing competitively-priced essential inputs and world beating nutrient know-how, based on sound science and sustainable practices.
Greg Campbell
Chief Executive

ceo@ravensdown.co.nz

Greg started with Ravensdown in 2013 and was formerly Chief Executive of Ngai Tahu Holdings. Greg has been Managing Director of Transpacific New Zealand, a director of various companies and a past director of PGG Wrightsons.

"Our purpose here is to support our customers' financial and environmental performance, so there is a lot to do. Health and safety is paramount for all of us - it's just too important to take any shortcuts."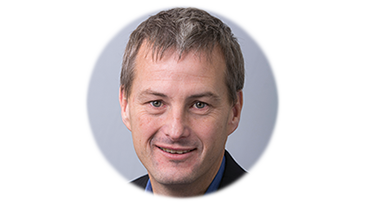 Sean Connolly
Chief Financial Officer

Sean started with Ravensdown in 2004 and has been CFO since 2005.

"A healthy balance sheet tops the list. We seek to improve our debt position, equity ratios and costs leading to an improved bottom line so we can reward shareholders' faith in us. Profitability and return on assets employed will be the focus rather than top line revenue growth."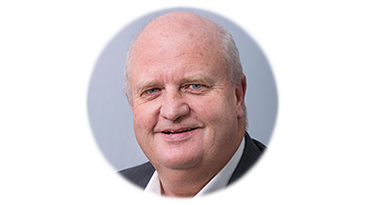 Kevin Gettins
General Manager Operations

Kevin started with Ravensdown in 1984 and became Awatoto works manager in 2005. He has been in charge of all manufacturing operations across the three sites since 2011.

"Manufacturing quality superphosphate efficiently is a capital-intensive exercise. As a complex, highly technical process, we also need to be reducing our environmental impact and complying with the relevant resource consents."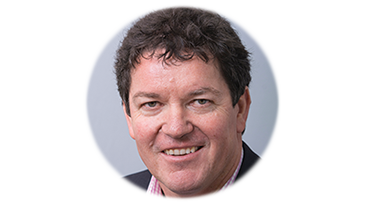 Bryan Inch
General Manager Customer Relationships

Bryan started with Ravensdown in early 2014 and was previously CEO of Canterbury Building Society and held senior roles with Rabobank.

"Given the importance of traceability to the sector, the critical thing is to equip our customer-centred teams with the training, technology and tools to improve service and the valued advice they are providing every day."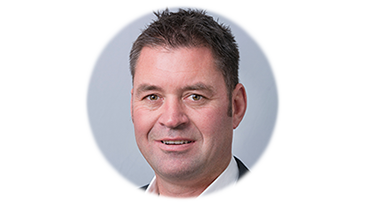 Mark McAtamney
Chief Information Officer

Mark started with Ravensdown in 2001 and for the last 10 as CIO has developed leading technologies that transformed the precision of our spreading services and interaction with customers.

"We'll be ensuring comprehensive and efficient capture of farm nutrient management information with tools like Smart Maps and enabling farmers to optimise their farm input expenditure whilst boosting their environmental performance."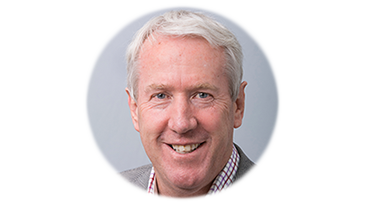 Mike Manning
General Manager Innovation and Strategy

Mike started with Ravensdown in 1981 and has held a variety of roles in marketing, sales supply and R&D.

"We'll be implementing the research phase of our Primary Growth Partnership into transforming hill country farming through remote testing and more precise aerial spreading. We'll also be building nutrient-budgeting alliances with other signatories of the Sustainable Dairying: Water Accord."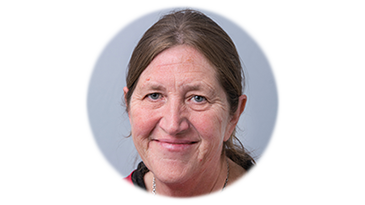 Tracey Paterson
General Manager Organisational Development

Tracey started with Ravensdown in 2002 and her previous role was with meat processing company AFFCO and prior to that with the health sector.

"To achieve our strategy, we rely on the skills and knowledge of our people. So my focus is on systems and culture in order to attract, develop and retain a highly skilled and competent workforce which is focused on realising the goals and strategy of the cooperative."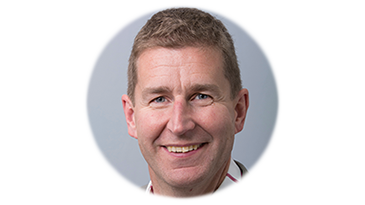 Mike Whitty
General Manager Supply Chain

Mike started with Ravensdown in 1997 and has held a variety of roles in finance, sales, marketing, manufacturing and now the supply chain.

"Quality and service is key. We're investing in our stores to improve service and implementing rigorous process in terms of fertiliser procurement and quality. Success will enable more integration between logistics, stores and customers delivering improved quality, value for money and enhanced traceability."
Board of Directors
As a co-operative 100% owned by farmers, Ravensdown's Board includes eight shareholder-elected directors, and two independent directors.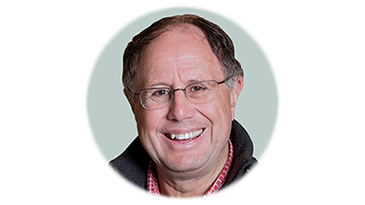 John Henderson LLB
Chairman
Elected Director Area 6
John Henderson has a legal practice in Marton, which specialises in farm conveyancing, overseas investment, estate planning, trust work and commercial law. John also runs a large sheep and beef operation. John has been on the Ravensdown Board since 2004, and was elected Chairman in February 2014.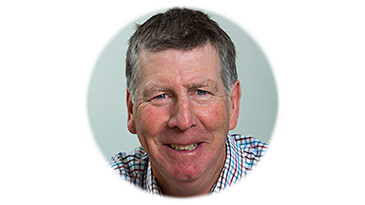 Stuart Wright B.Ag.Com
Deputy Chairman
Elected Director Area 3
Stuart Wright runs a dryland mixed arable, seed potato and lamb-finishing operation at Sheffield, west of Christchurch. Stuart has been on the Ravensdown Board since 2007, and was elected Deputy Chairman in December 2014.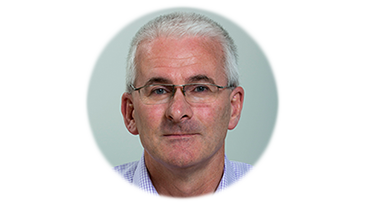 Pete Moynihan B.Ag.Sc
Elected Director Area 1
Pete Moynihan is an Invercargill-based Agribusiness Area Manager for a prominent bank. He also has farming interests specialising in dairying in New Zealand and has a farming investment in Chile. Pete was elected to the Ravensdown Board in 2013.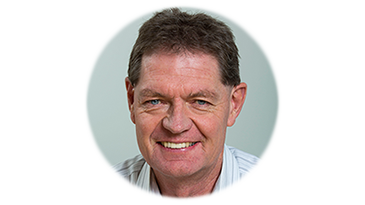 Tony Howey
Elected Director Area 2
Tony Howey is an arable, vegetable and berry fruit grower from Timaru and a director on the Horticulture New Zealand Board. Tony was elected to the Ravensdown Board in 2006.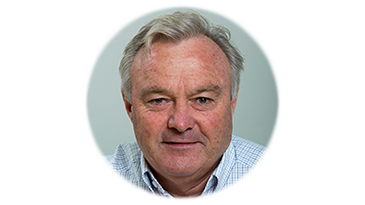 Tony Reilly B.Agr.Com
Elected Director Area 4
Tony Reilly is a dairy farmer from Takaka with additional dairy interests in Southland. He is a Fellow of the Institute of Directors and a Nuffield Scholar. Tony was elected to the Ravensdown Board in 2004.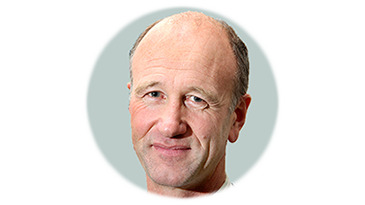 Bruce Wills B.Com(Ag)
Elected Director Area 5
Bruce farms sheep and cattle near Napier having previously spent 20 years in banking and investment. Bruce is a past National President of Federated Farmers and holds a wide range of other Governance positions particularly in the areas of science and the environment.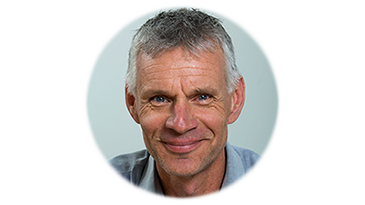 Scott Gower
Elected Director Area 7
Scott Gower is a sheep and beef farmer in Ohura and is also a member of the Institute of Directors in New Zealand. Scott was elected to the Ravensdown Board in 2006.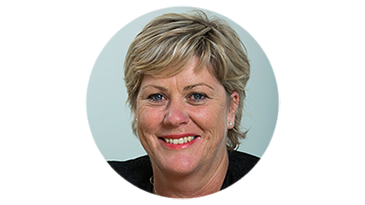 Kate Alexander
Elected Director Area 8
Kate Alexander owns a dairy farm in Dargaville and is Chair of the Rural Support Trust - Northland. Kate holds a Diploma in Agribusiness Management and is a member of the Institute of Directors. Kate was elected to the Ravensdown Board in 2014.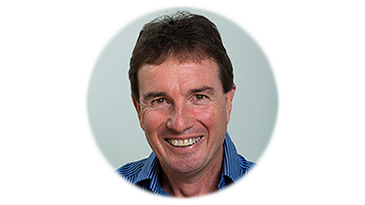 Glen Inger
Independent Director
Glen Inger was a founding director of The Warehouse Group, is an entrepreneur and a Northland dairy, beef, sheep, mushroom and forestry farmer. He joined the Ravensdown Board in 2007.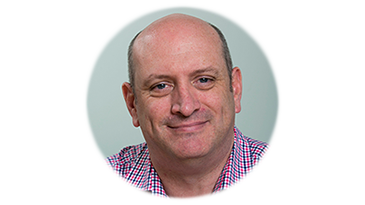 Jason Dale
Independent Director
Jason Dale is Head of Education for Chartered Accountants Australia and New Zealand and Audit Chair of Taranaki Investments Management Limited. Jason joined the Ravensdown Board in 2014.
Director Areas
| | |
| --- | --- |
| | Part Waitaki, Clutha, Gore and Southland districts, Dunedin City and Invercargill City. |
| | Central Otago, Queenstown-Lakes, part Waitaki, Waimate, Mackenzie and Timaru districts. |
| | Ashburton, Selwyn, Christchurch City, Waimakariri and Hurunui districts. |
| | Buller, Grey, Westland, Tasman, Marlborough, Kaikoura districts and Nelson City. |
| | Gisborne, Wairoa, Hastings, Central Hawkes Bay, Tararua districts and Napier City. |
| Area 6 - John Henderson, Chairman | Wellington, Lower Hutt, Upper Hutt, Porirua, South Wairarapa, Carterton, Masterton, Palmerston North City, Kapiti Coast, Horowhenua, Manawatu, Rangitikei, Wanganui, part Ruapehu and part South Taranaki districts. |
| | Part South Taranaki, Stratford, New Plymouth, Waitomo, Otorohonga, Taupo, part Ruapehu, South Waikato, Rotorua, Kawerau, Whakatane, Opotiki, part Western Bay of Plenty and part Waipa Districts. |
| | Hamilton City, Waikato, part Waipa, Matamata-Piako, Thames-Coromandel, part Western Bay of Plenty, Hauraki, Franklin, Rodney, Kaipara, Whangarei and Far North Districts and Papakura City, Waitakere City, Manukau City, Auckland City, North Shore City and Tauranga City. |