Did you know that every time you apply urea fertiliser there is a risk that some of the nitrogen (N) will be lost to  the air? 
Because N-Protect coated urea has been scientifically developed to help keep more N in the root zone for plant uptake, it limits N-loss to the atmosphere. It does this by slowing down conversion of nitrogen to ammonia gas (ammonia volatilisation) by as much as 50%. Meaning you can apply less - which is good for business. And lose less N to the atmosphere - which is good for the environment.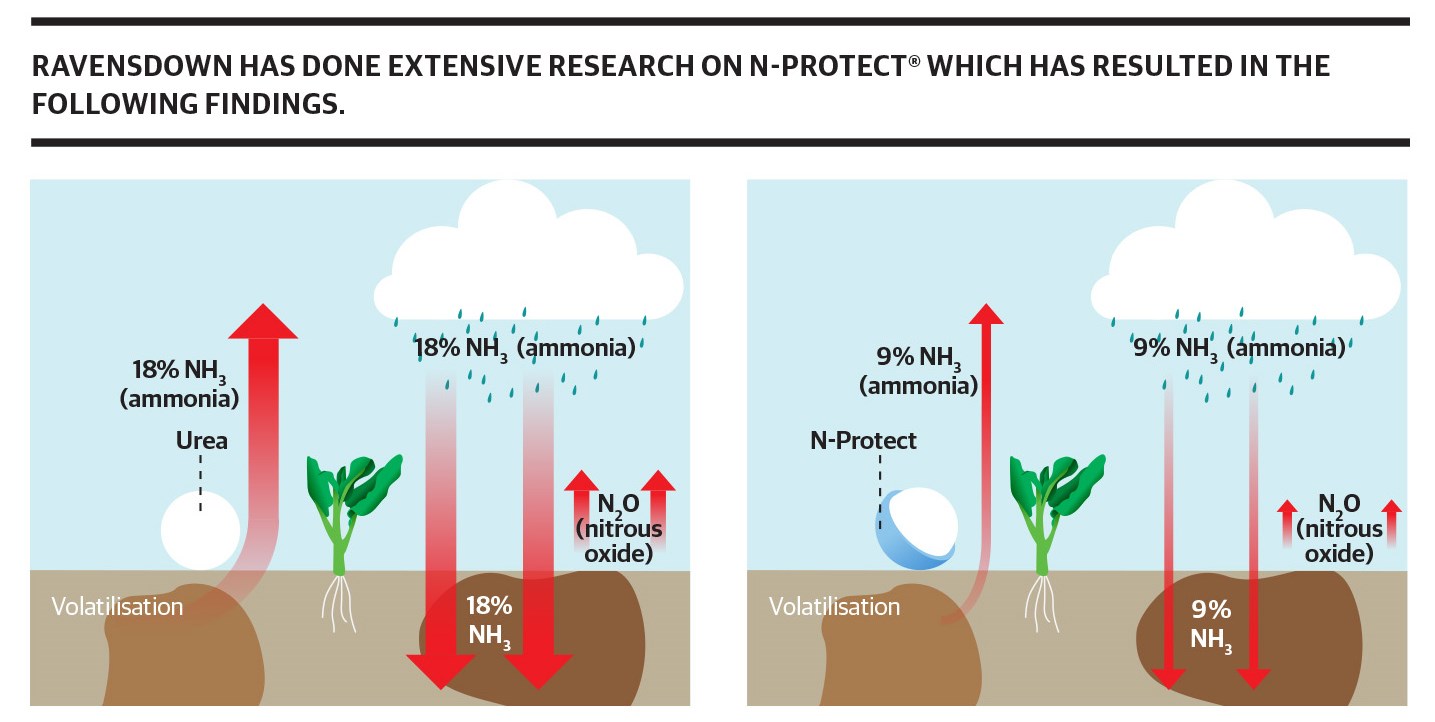 Apply less and get the same N response  
It is true that N-Protect costs more than standard urea, but you can reduce the rate of N applied and spend the same amount as you would if you bought standard urea, without a loss in production. Alternatively, you could apply the same rate of product and enjoy a small increase in response to the saved N.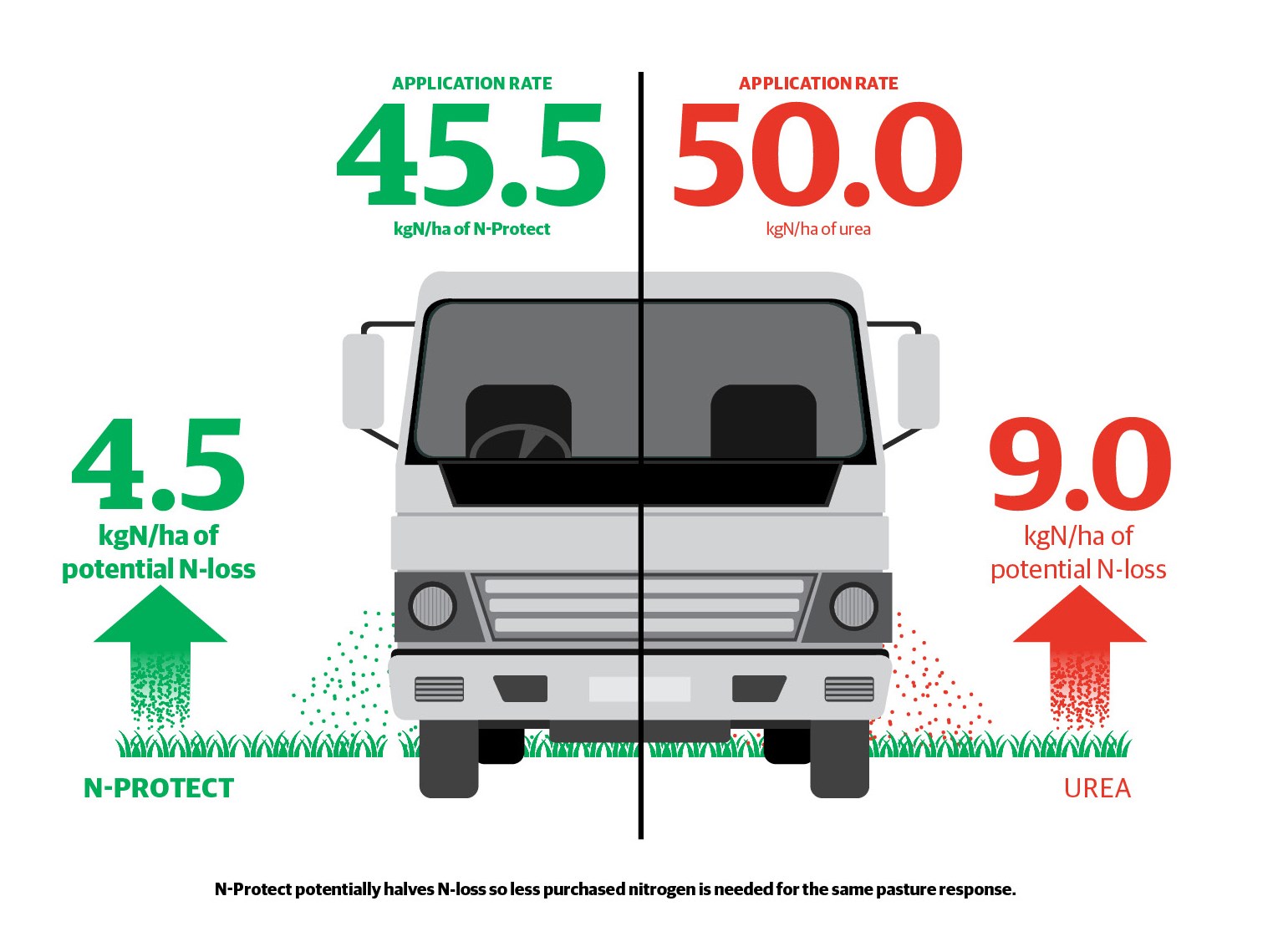 Don't wait for rain
Timing is crucial and relying on rain falling just when and as you need it is a huge risk. N-Protect gives you the ability to prepare the ground and have the fertiliser sitting there ready to go when moisture is applied, but not losing nitrogen in the interim. You can get the job done without remaining at the mercy of the weather forecast.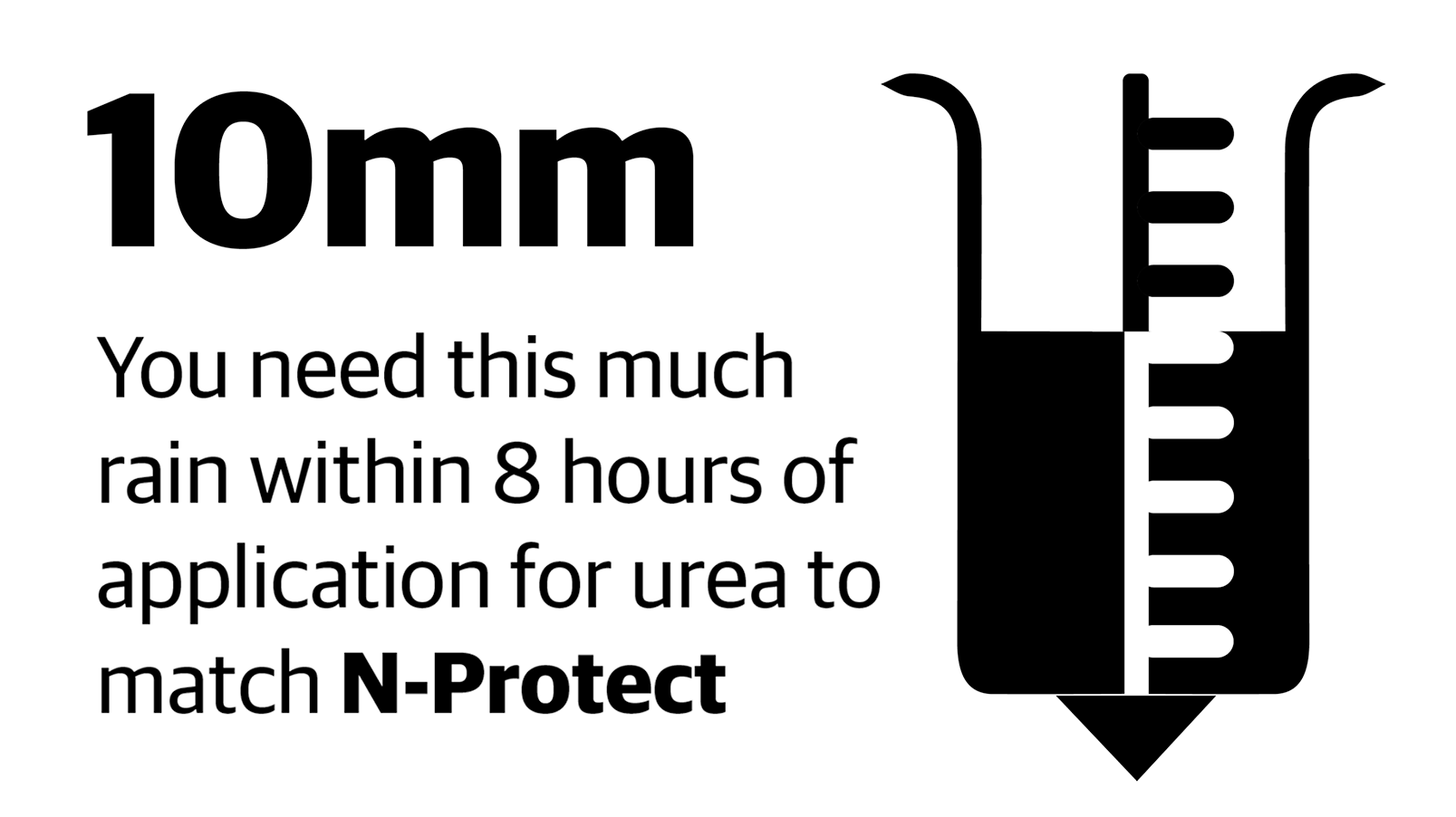 Reduce Your Greenhouse Gases
Some of the ammonia gas comes back down onto soil in rainfall and this ammonia is at risk of being converted to nitrous oxide by soil bacteria. Nitrous oxide is a potent greenhouse gas, and using N-Protect will reduce this effect. Lincoln University Professors Cameron and Di calculated that if all urea applied annually in New Zealand was urease inhibited, this would: 
Reduce indirect N fertiliser losses of N

2

O by ~6-7%

Reduce  total agricultural N

2

O emissions by ~1%

Save around $NZ 970,000 in national GHG liabilities, assuming 500,000 t of urea sold annually,  coated with 250 ppm NBPT at application and a carbon price of $20 per tonne. This also assumes that agriculture has a GHG liability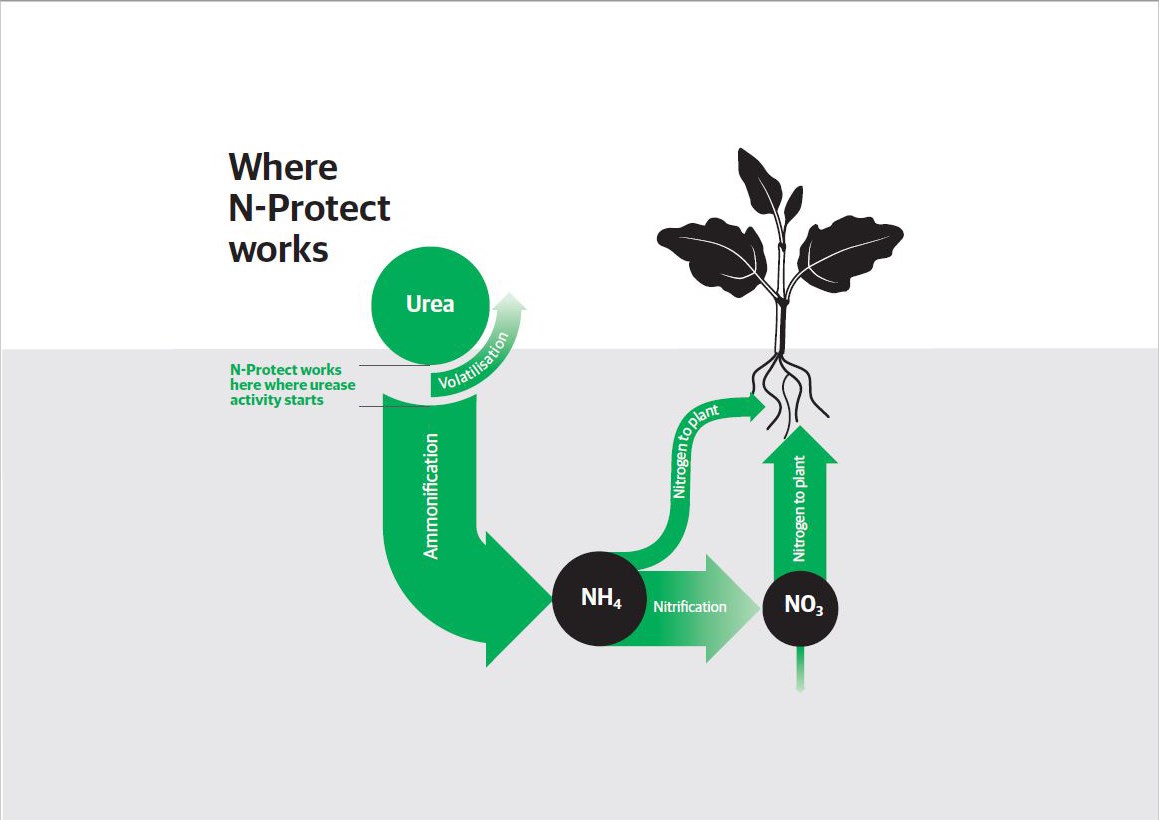 Ngāi Tahu development Te Whenua Hou (the new lands) project
Ngāi Tahu has a range of environmental initiatives they have undertaken to help manage the impact of development, in particular around nitrogen (N) leaching. They now only use N-Protect in their system which helps lower the risk of volatilisation and reduce greenhouse gas (GHG) emissions.
Order Now
Phone

To order this product contact the customer centre and place your order.

0800 100 123

 

Online

To order this product online, login to My Ravensdown and place your order.