Aerial expertise
Aerowork is the largest aerial fertiliser applicator in New Zealand. Our fixed-wing aircraft operate across much of the North Island and South Island. With a proud history stretching back over 60 years, we are the most experienced aerial spreaders in New Zealand.
IntelliSpread® Plus prescription application
Aerowork is driving innovation in aerial spreading. Using our advanced automated GPS guided application system, IntelliSpread Plus works at unparalleled speed to put fertiliser where you want it on your farm and avoid unproductive and environmentally sensitive areas. The accuracy of this new technological development is unparalleled in the market and unique to Ravensdown Aerowork.
Download our latest aerial spreading brochure
Is your airstrip 'ship-shape?'
Ensuring your airstrip is fit for purpose means you get your nutrients on efficiently and at the right time. Take a look at our farm airstrip guide to help you maximise safety and minimise risk to your aerial applicators and transport operators. The better your airstrip facilities, the less likely you are to be affected by weather, and other potential issues such as access for transportation.
Download our Airstrip Guide Download our Aerowork Transport Guide
Certified assurance
All Aerowork aircraft are calibrated and Spreadmark certified as to their swath and evenness of spread so you can be assured of an efficient application.
Spreadmark certification means:
spreader operators have been trained
equipment is independently assessed, and systems audited
fertiliser is being applied at an even rate and distribution pattern
fertiliser is being placed precisely where you want it.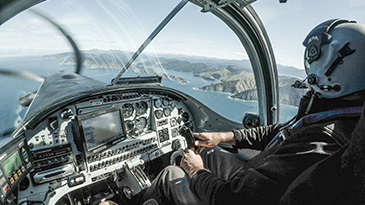 Variable rate application
IntelliSpread's technology and prescription map capability mean fertiliser can be applied at  different rates over your farm to improve  fertiliser efficiency  and reduce environmental impact.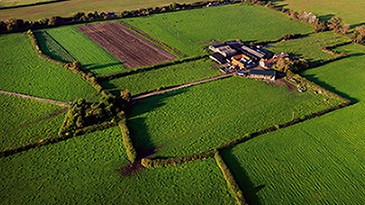 Proof of placement
Once the job is done, we'll forward an accurate proof of placement map to give you provable peace of mind that fertiliser was applied where you wanted it, and in the quantities that you ordered.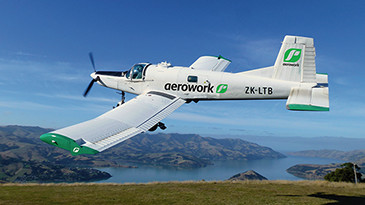 The right equipment for the job
All our fixed wing aircraft use state-of the art DGPS technology. Our fleet are primarily Cresco aircraft capable of carrying up to 2000kg loads and have outstanding climbing performance, perfect for spreading fertilisers.
To book aerial spreading services call Aerowork today
0800 237 696